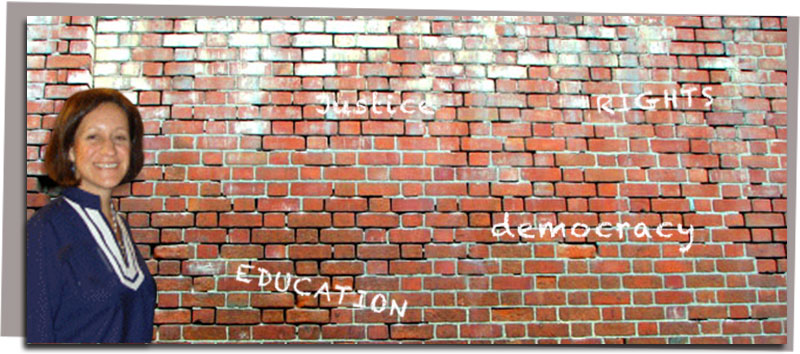 Follow this link to my full C.V.  Theresa Cusimano's Curriculum Vitae
My higher education career began while I was still in college.  As an undergraduate student, I volunteered to reform the academic cooperative education program that I was enrolled in at Saint Joseph's University.  I wanted to improve its 60% drop out rate, particularly among women.  The reality for women in the for-profit industry at the time led me to apply my business credentials in the non-profit sector.  Thus my post-graduate career in higher education began at Johns Hopkins University.  At JHU I began to fully appreciate the power of national think tanks and their role in reform.  I admired and supported Dr. Robert Slavin's cooperative learning work at the Center for the Social Organization of Schools.  As a result, I began to explore higher education administration in Student Development at Cardinal Stritch College (now university), working my way up to Assistant Dean under Dr. Robert Abene's leadership.  After law school, I returned to higher education but this time in a policy, advocacy and fundraising capacity to advance the public interest.  I have had the great fortune of working under David Longanecker's vision for affordability and access at the Western Interstate Commission for Higher Education.  I worked alongside Chancellor Dan Ritchie and Rev. Michel Sheeran, S.J. to rebuild  Colorado Campus Compact.  I quietly followed in the footsteps of Dr. Barry Checkoway, who alongside William Ginsberg founded the Center for Community Service at the University of Michigan.  Most recently my community organizing skills were tapped by Jonathan Romm and the Campus Election Engagement Project to engage more Virginians in the electoral franchise.
To LEARN MORE about my student leadership development work in higher education, click here.