Welcome to Civic Solutions.  I am a social entrepreneur, a public interest advocate and an educator.  I believe in the power of change.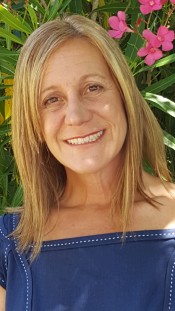 In Theresa's twenty-five year tenure, she's raised more than $25 million to advance economic opportunities among and within communities on the margins, create affordable housing, employ college students as Election Fellows, build capacity and infrastructure at non-profits, ensure voting rights among disenfranchised populations,  fund the civic mission of schools and higher education institutions, promote university faculty as Engaged Scholars, launch sustainability initiatives, support literacy in communities at-risk, increase high school and college student retention, fund college access among first-generation and economically challenged students, train teachers, public health and safety professionals in under-served communities, reform education and workplaces, and protect human rights, especially as it relates to U.S. foreign policy in Latin America, and incarcerated populations in the United States and Mexico.
Theresa was awarded a Juris Doctorate from the State University of New York, Buffalo School of Law with a Certificate in Law and Public Education.  She enjoyed receiving the faculty's award for Outstanding Public Service, as President of the Public Interest Law Program.  Her Masters degree in Higher Education Administration, Leadership and Professional Development was awarded by Cardinal Stritch University where she graduated cum laude.   Her undergraduate business degree in Business, Marketing and Cooperative Education was awarded by Saint Joseph's University in Philadelphia where she was presented with the Hawk Award for outstanding Academic Achievement.  At St. Joe's it was Sister Francis Hart, SSJ, who introduced her to the beauty and challenges among border communities in Mexico.  Thus began Theresa's commitment to Latin and South America.  When Theresa takes a break, she enjoys floating through the mangroves on her Stand Up Paddleboard at sunrise, sunset or under the full moon.