How would you live, if you were not afraid?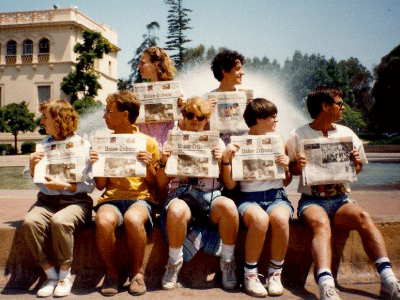 CAMPAIGNS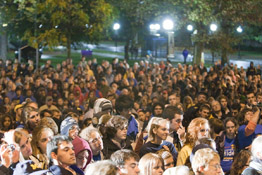 Campaign for a Healthy Colorado
Celeste Williams for FL House District
Campus Election Engagement Project
Ginsberg Legacy
Peace Corps 50th Anniversary
Funding for National Service
School of the Americas Watch
Not In Our Name
Civic Mission of Schools
Barack Obama for President
Regional Representation for state Compacts
Inter-Mountain West federal funding
John Kerry for President
Where is S.H.E., Support for Higher Education?
Colorado's Referendum B: Support Education Funding
Re-authorization of the Higher Education Act
Public Campaign Financing
The Partnering Initiative for Democratic Education and Civil Society
Naturalization of U.S. Immigrants
Legalization of Haitian Refugees
Re-authorization of the Americans with Disabilities Act
     ISSUES
      Access
UCAN Serve AmeriCorps program, Co-Founder.  Increased college access and affordability.
Educational Opportunity Program, Advocate.  Supported at-risk student support through TRIO programs.
U.S. Department of Education, Legal Counsel Intern.  Advocated for administrative resolutions to citizen claims pertaining to disability, discrimination and exclusion.
Western Interstate Commission for Higher Education, Policy Advocate.  Promoted funding to support college access, affordability and advanced placement.
     Civic Education
The Pew Foundation's Civic Mission of Schools, Sub-grantee.  Advanced the national Civic Mission of Schools agenda throughout the state of Colorado.
Peace Jam, Funder.  Expanded their staff infrastructure and supported Nobel Laureates public talks.
Public Achievement, Certified Civic Coach and Funder.  Advanced this civic curriculum throughout the state of Colorado, working in partnership with the Colorado Department of Education and the state Commission.
Colorado Department of Education, Supporter and Collaborator.  Supported parental involvement, community engagement and the Civic Mission of Schools campaign.
Project Citizen, Funder and Supporter.  Promoted this model to K-12 partners to advance civic education in Colorado.
     Consensus Building and Dialog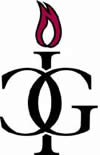 Institute on the Common Good, Grant Writer and Supporter.  Replicated public dialogs throughout the state of Colorado, training young people as dialog facilitators with the Communities Strengthening Colorado grant.
National Civic League, Dialog Collaborator.  Denver Dialog participant.
National Issues Forum, Collaborator.  Promoted this town hall model for public problem solving.
     International Human Rights
U.S. Catholic Conference of Bishops, Haitian Advocate.  Co-organized the more than 40 organizations in support of Haitian refugees and their legalization.
School of the Americas Watch, Prisoner of Conscience.  Participated in public education campaign to divest U.S. investments away from torture training.
Catholic Relief Services (Congo and Haiti) Advocate.  Worked on public education campaigns for the people of the Congo and Haiti.
Ciam Cancun, Partner and Supporter.  Began university partnership to extend students' abilities to experience cultural immersions in Mexico, beyond the border region.
Los Ninos, Board Member, Participant and Team Leader.  Shared the cultural immersion experience of people living along the U.S., Mexican border.  Raised funds.
Peace Corps, 50th Anniversary Celebration and Applicant.  Showcased alumni who served at the University of Michigan and in the Peace Corps.  Honored their service.
     Regional Collaboration
Campus Compact Advisory Board, Member.  Served as a state representative among our national peers advocating for regional representation and more culturally diverse perspectives in national programming that were more inclusive to the public universities in the mid and south Western states, beyond the Compact's historical ivy emphasis along the East and West coasts.
Civic Canopy, Founding Member.  Advocated for state-wide collaboration and funding for service learning, public dialog and civic education.
Colorado Campus Compact, Director. Created the Inter-Mountain West Consortia to advocate for the federal funding needs of Utah, Colorado, Arizona and New Mexico.
Western Campus Compact, Funder and Member.  Advanced best practices among the western states of Arizona, California, Guam, Hawaii, Montana, Oregon, Washington,  Islands of Somoa, and Utah.
"…a Constitution that had at its very core the ideal of equal citizenship under the law; a Constitution that promised its people liberty, justice and a union that could be and should be perfected over time."   Presidential Candidate,Barack Obama
March 18th, Philadelphia, PA.  A More Perfect Union speech